The most advanced Iyengar yoga resource available
Video, audio and illustrated classes for you to use for daily practice
Pixie Lillas is one of the world's most recognised Iyengar yoga teachers. She trained directly with the Iyengar yoga family and has run her own school, the Balmain Iyengar Yoga Studio, for almost 40 years.
All filming is done at the studio using 2 cameras, real students and high definition audio equipment.
Our online resource is designed to help you maintain your practice from home and supplement good, teacher led classes.
We have put years of effort into creating this website and we hope you enjoy the content!
Read about our pricing or start a free trial
Over 50 years of teaching experience now available online
Yoga Vastu is an online yoga platform that creates premium and personalised Iyengar yoga resources. We hope to augment and build the way you practice yoga at home by building a comprehensive experience that suits you!
Our yoga videos, audio and sequences are created by expert Iyengar yoga teachers, providing you with a powerful library of Iyengar resources.
We have very simple pricing, which you can read about here.
If you're ready to get started, click here to sign up and get started with a free 14-day trial!
Iyengar yoga - the most complete form of yoga
Why does Iyengar require so much training from its teachers?
Iyengar yoga teachers have the strictest requirements for certification out of any of the yoga schools.
Iyengar yoga teachers are subject to some of the most strict requirements for certification out of any of the yoga traditions. To undertake yoga teacher training students will already have been practicing Iyengar yoga for a minimum of 3 years. A following 3 years of teacher training with a certified Iyengar yoga instructor is required in order to apply for assessment. A teacher cannot use the name Iyengar yoga alongside their name until they have been formally certified by the Iyengar Yoga Association.
Teachers must understand the anatomy of the body, the way in which each asana and pranayama fit together in sequences, as well as being able to demonstrate an understanding of how the postures can be adapted to the varying needs of their students.
Teacher training is an option available only to certified teachers who have reached Junior Intermediate III.
Pixie Lillas
Pixie holds a Junior Advanced Certificate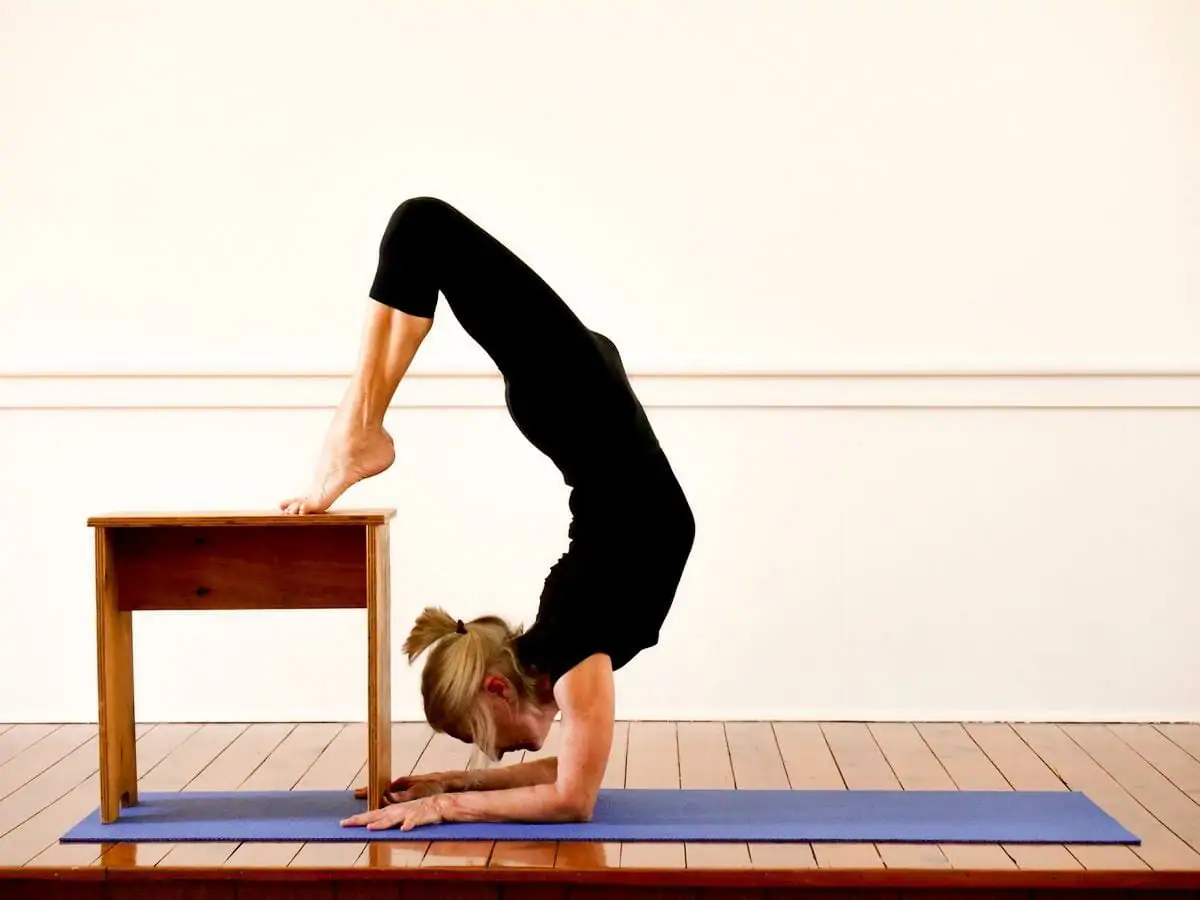 Pixie Lillas started yoga in 1976 with Dona Holleman in Italy and first went to the Ramamani Iyengar Memorial Yoga Institute in Pune, India in 1977.
She co-founded the Balmain Iyengar Yoga Studio in 1980 and has been director and principal teacher there ever since. As well as teaching at the BIYS, Pixie runs teacher training courses and workshops in Australia and in Europe.
Pixie has been closely involved with the BKS Iyengar Yoga Association since it started in 1985 and with the running of assessments for teacher certification since that time. Pixie continues to go back to study with the Iyengars on an almost yearly basis.
She currently holds a Junior Advanced certificate.
What is yoga vastu?
Vastu is the vedic science of architecture, it is about harmony in design
Vastu Shastra (vāstu śāstra) applies to the physical world what the asanas and pranayamas apply to your body. It has similarities to feng shui in Indian culture and aims to achieve harmony amongst the objects and world that surrounds you.
Yoga Vastu was created to represent the important second pillar of Iyengar yoga: the indispensable element of home practice.
Many students are able to make it to classes and engage very positively with their teachers, but when it comes to maintaining a regular practice that they do at home, things start to fall apart.
Our objective is to provide the professional instruction that you receive in a class but available to you at any time from the comfort of your home.