Yoga, Art and Dance
The exploration towards understanding the inner self through art, yoga and dance is a journey of experiences that intertwines I, us and what bridges both between. Sally Hess, a lifelong dancer, yoga practitioner and professor, explains the correlation between the three bringing about spiritual awakening. Radiant Shapes examine how deeply connected we are in spirit and body. As we evolve, we express patterns simultaneously. We contribute to a growing story that becomes part of our humanity's history.
Giorgio Morandi, a still life painter, creates works that awakens stillness within himself and the viewer. Interpreting art varies with experience. The artist depict the mutual relationship of shape and space through seemingly mundane objects. The viewer is invited to re-examine what is familiar. She is also allowed a closer inspection of herself as she gets to know the artist on a deeper level. She then gets to know her "Self" better.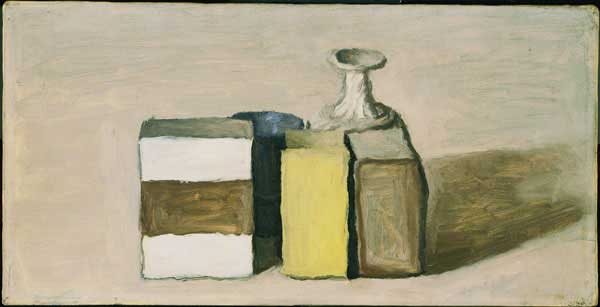 Radiant Shapes
The practice of Yoga and Dance for an audience lends the artist's form a way for people to share the experience of heightened spirituality and awareness. It envelopes both the viewer and performer with graceful movement. This mesmerizing motion throughout the performance conveys an inner lightness of soul that radiates to its audience. Finding one's inner harmony comes from a calmness that radiates from within. When the performer or artist is able to convey that feeling of lightness through art, movement or form, it proves that we are indeed interconnected.
This story was originally published by the Iyengar Yoga National Association of the United States. You can view the original article here.
Share