Iyengar yoga sequence for deep release of the neck and upper back
This is a wonderful, short sequence which helps to release pain or tension in the neck and upper back. It is a favourite amongst the great group of people that help to manage the Yoga Vastu website!
The sequence begins with Supta Swastikasana and Virasana forwards with the arms and wrists to the bolster for deepening opening of the dorsal spine. We then move into some arm stretches from a standing position: Urdhva Baddhanguliyasana, Garudasana arms, hands in Namaskar.
We then take a bench and step back to Half Uttanasana with the arms extended, then hands together over the shoulders and a shoulder-opening pose with the hands behind the back to the support.
We then go to the wall and standing side-on we reach the arm back into 2 positions in order to open the shoulder. We take 2 blocks and position them against the wall and do 2 variations of Adho Mukha Svanasana (dogpose) followed by Virasana forwards with hands to the blocks.
We move to the floor and use two blocks and a blanket to move through 3 variations to release the neck, sliding back over the blocks. We then transition through Forward Virasana before finishing with Savasana with a partly-rolled blanket under the curve of the neck for support.
Video stills gallery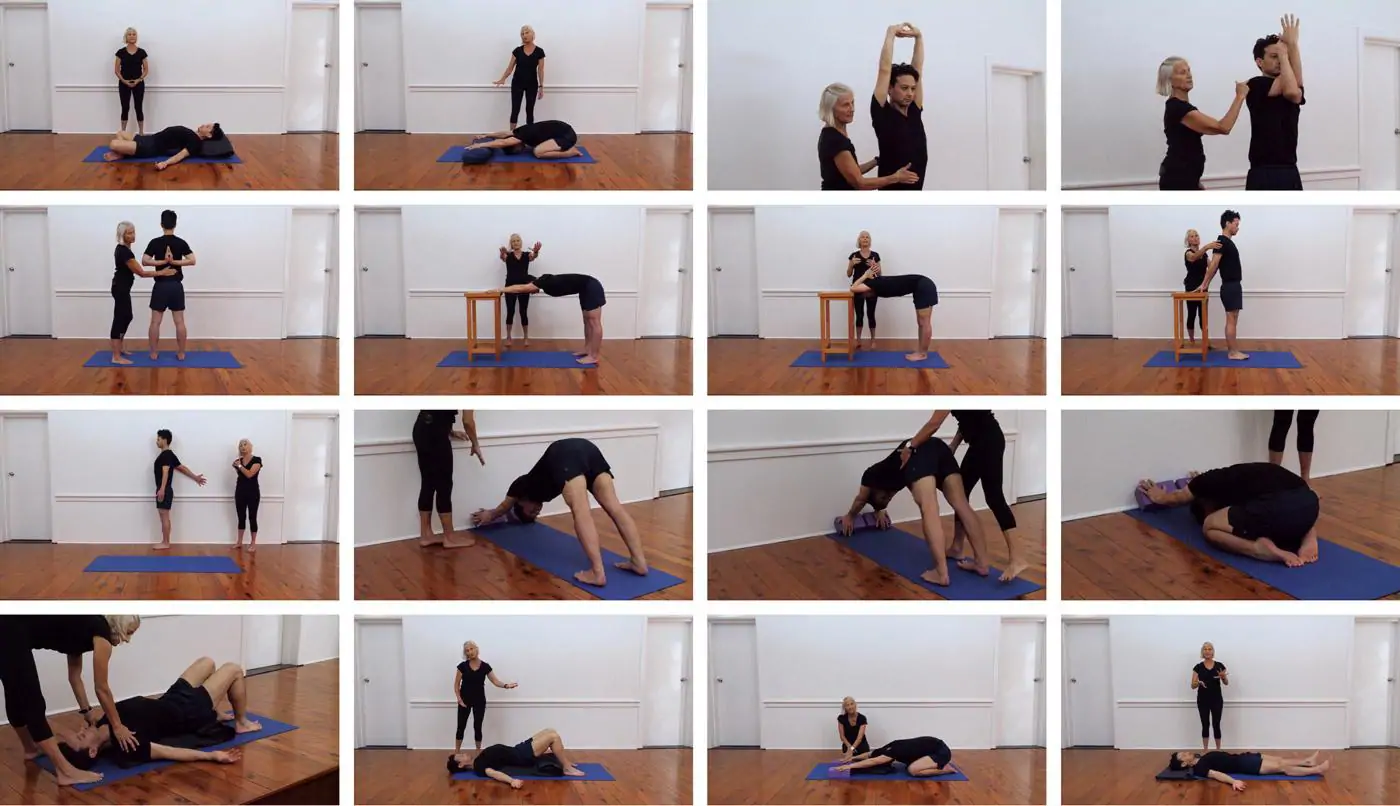 Equipment required
Bolster
Mat
2x Block
Blanket
Illustrated sequence of video
Download and print the free illustrated sequence of this video.
Video stills from this sequence