Introduction
This is a good session to do at any time, but it may work particularly well at the end of the day. It is about 40 minutes long and involves minimal props. It brings the mind and the body into a peaceful and rested state, bringing calm to the nervous system. It is also suitable for practice during the menstrual cycle.
View sequence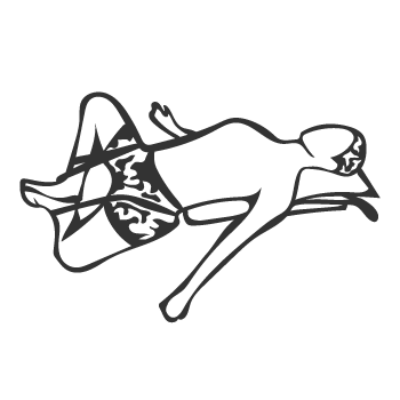 Reclining Bound Angle Pose
Join your feet together, your heels pressed to your pelvis. Lie back over a bolster or other form of support. Relax and let your chest open. If necessary, use a strap to hold your feet in place.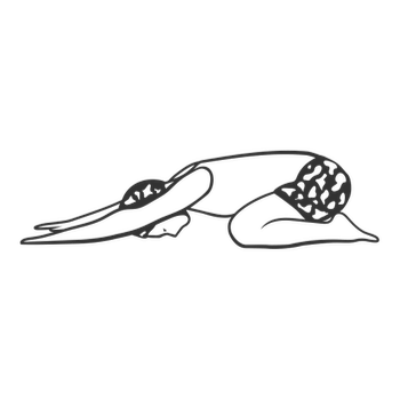 Downward-Facing Hero Pose
Join your feet together under your buttocks and keep your knees far enough apart for your ribs to fit in between your legs as you fold forward. You can rest your forehead on the floor or on a block.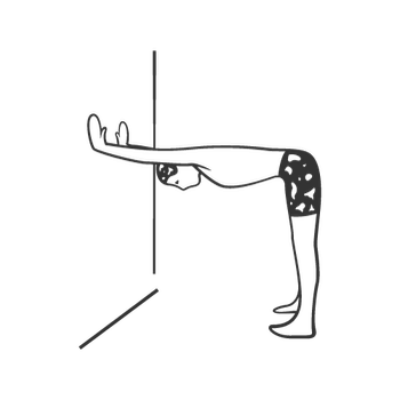 Half Forward Bend
Stand in front of a wall. Keeping your back and legs straight, tip from your pelvis until your chest is parallel to the ground. Push your hands into the wall and stretch your hips backwards.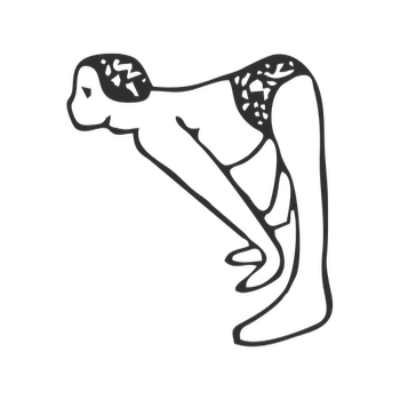 Wide Legged Forward Bend with Concave Spine
Spread your weight evenly between your feet and keep your back straight as you tip from your hips, placing your hands on the floor, blocks, or chair seat, depending on your flexibility.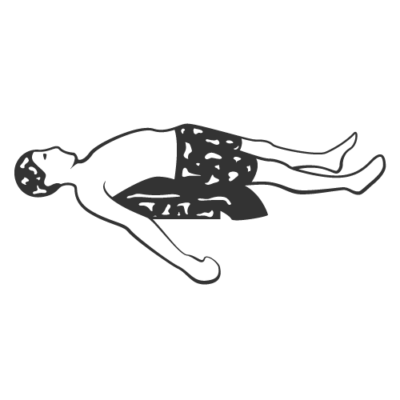 Place support under your upper body, buttocks, and thighs. Lie down and breathe.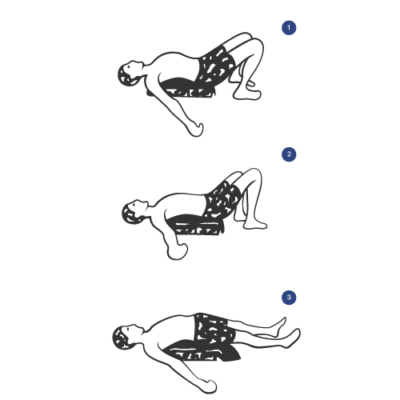 Place support in the form of blocks or folded up blankets beneath your back all the way from your thoracic to your lumbar spine. Your shoulders and head should be allowed to release down toward the floor. Relax in this pose. Start with knees bent, eventually extending your legs out in front of you. Use support under your head if you feel excess strain in your neck.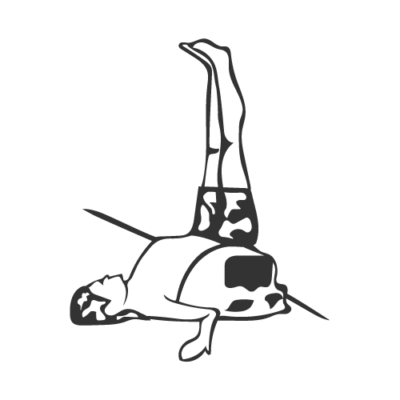 Legs-Up-the-Wall Pose
Bring your hips up to the wall and lift your legs up against it so that they're perpendicular to the floor. You can use a bolster or other form of support under your hips and lumbar spine to incorporate a mild backbend into the pose.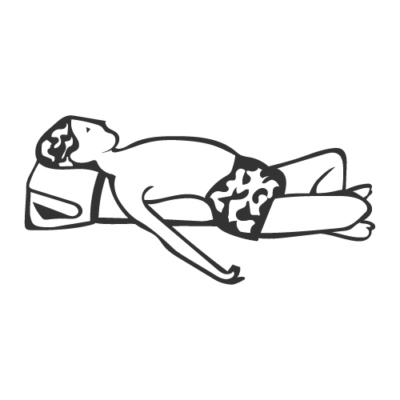 Simple Cross Legs Lying Back
Cross your legs and lie back over support or straight onto your mat.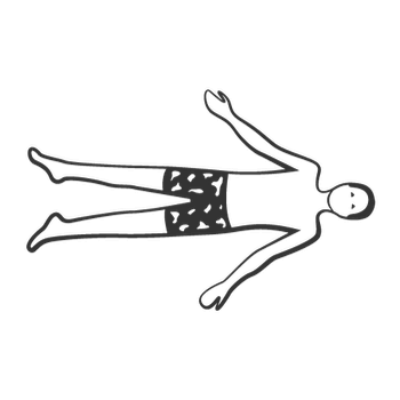 Corpse Pose
Lie down on the floor. Spread your arms and legs slightly at your side. Relax and concentrate on your breath.
Share
Save PDF and print
You are welcome to download the PDF of the sequence and print and distribute it freely. You may have to wait up to 30 seconds for the PDF to generate. Please credit the teacher who created it. All illustrations from Dona Holleman's 'Yoga Darśana', RIMYI Institute texts and Yoga Vastu illustrators for original asana drawings.